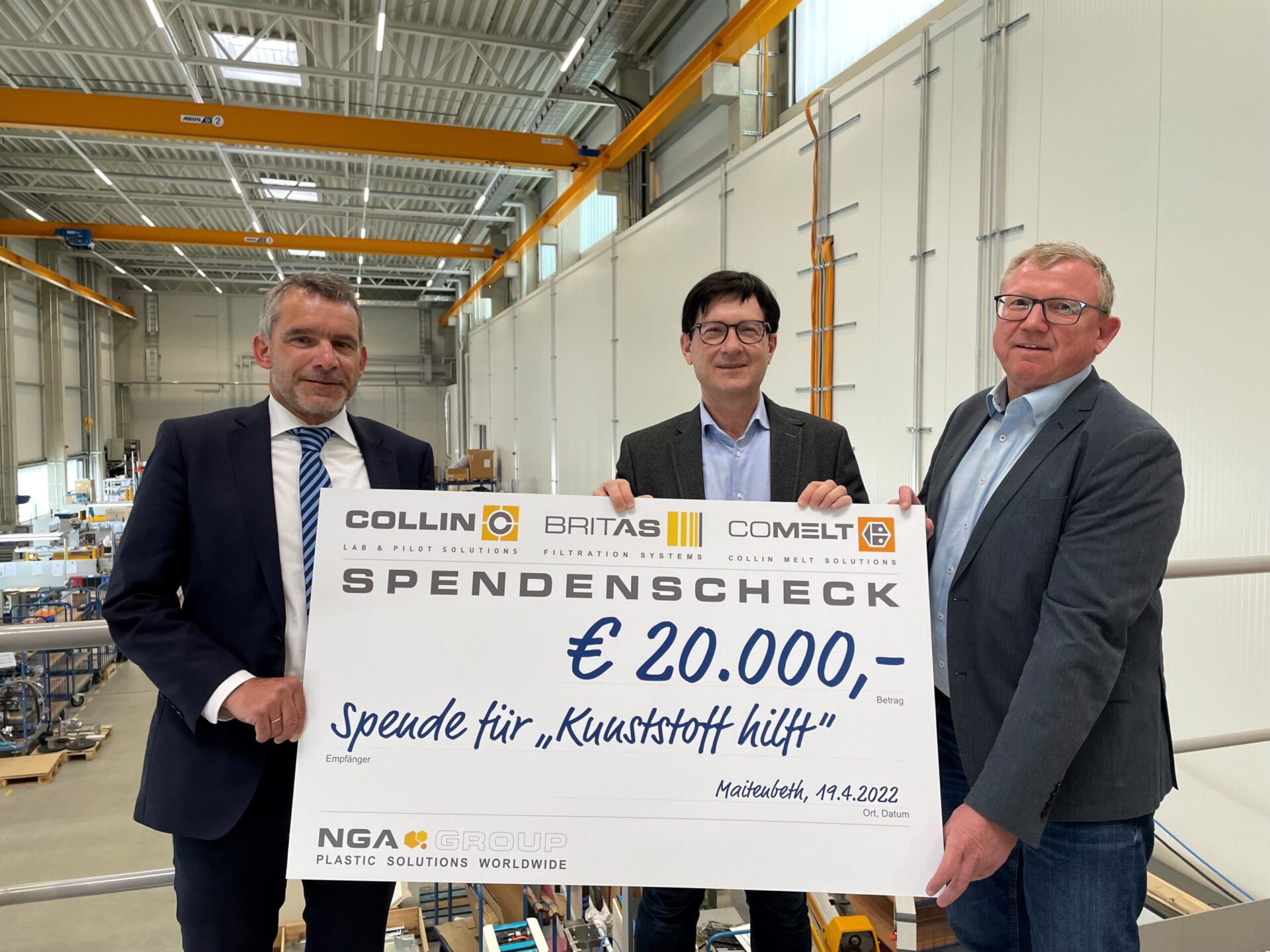 NGA Group: COLLIN, BritAS & COMELT donate 20,000 € to initiative "Kunststoff hilft "(plastic helps) for supporting the Ukrainian population
"For us, it was very important to light a beacon of solidarity with the Ukrainian civilian population. In the course of our investigation, we found the initiative "Kunststoff hilft "of the KI Group and the GKV Gesamtverband Kunststoffverarbeitende Industrie ", say DI Dr. Friedrich Kastner, CEO / Managing Partner of NGA Group and Corné Verstraten, CSO / Joint Partner of the NGA Group.
The NGA Next Generation Analytics Group with its German and Austrian subsidiaries COLLIN Lab & Pilot Solutions GmbH, BritAS Recycling-Anlagen GmbH as well as COMELT GmbH donated 20,000 Euro to the initiative. Recently, the handing over of the donation cheque took place at COLLIN in the Bavarian city of Maitenbeth.
"We are very happy about the generous donation from COLLIN, BritAS and COMELT! With the action, KI Group and GKV want to help to ease the suffering of the people in Ukraine. "Kunststoff hilft "bundles the single donations of the sector as joint action of the German plastic industry and thus, sends a strong signal of solidarity and responsibility to the public ", explains Andreas Hertsch, CEO KI Group.