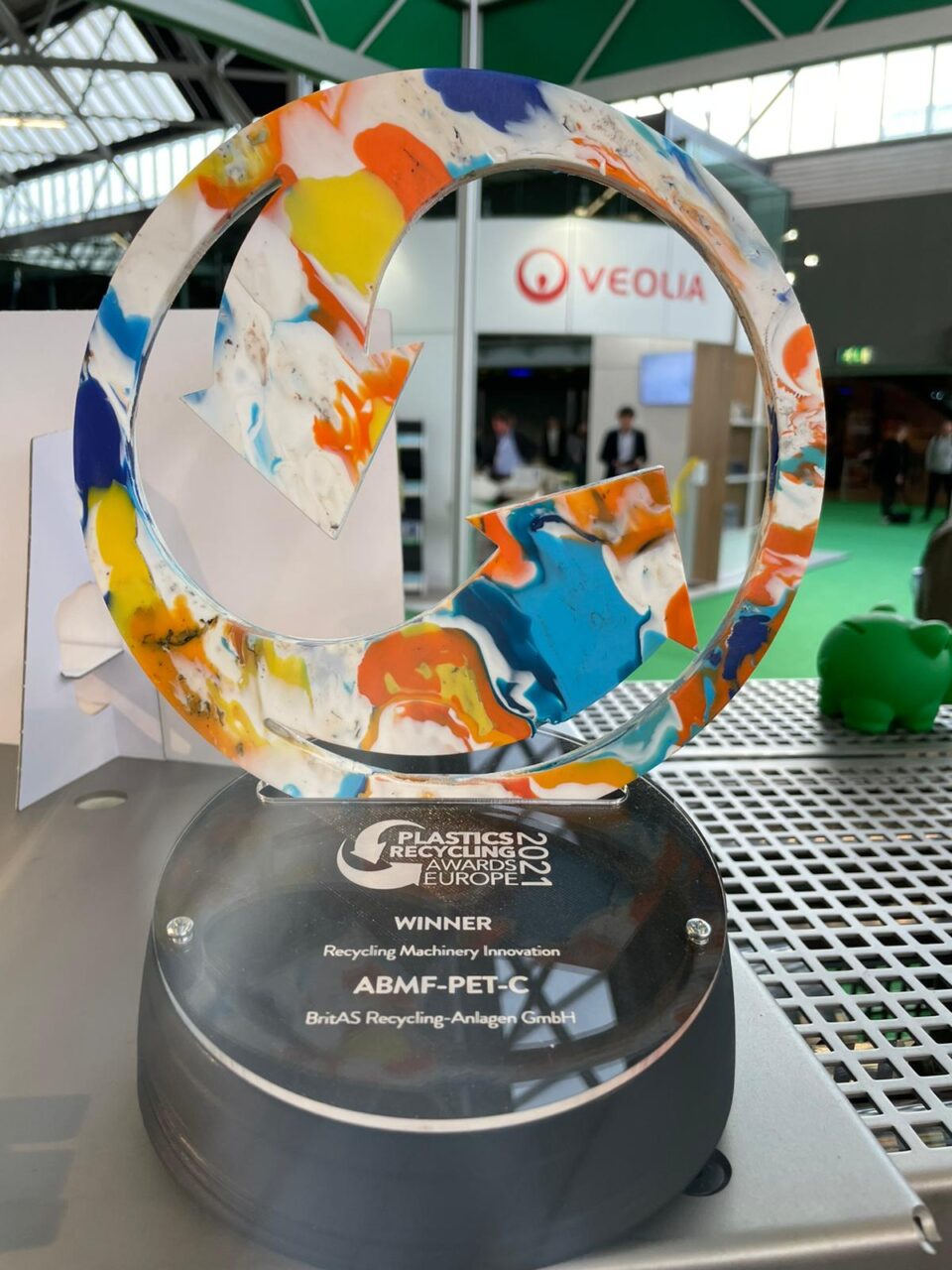 BritAS wins 1. place at Plastics Recycling Award Europe 2021- Innovation prize for ABMF PET-C – THE melt filter in double cavity technology
- For high quality, energy saving processing of PET plastic waste
- With teamwork of the group of companies to success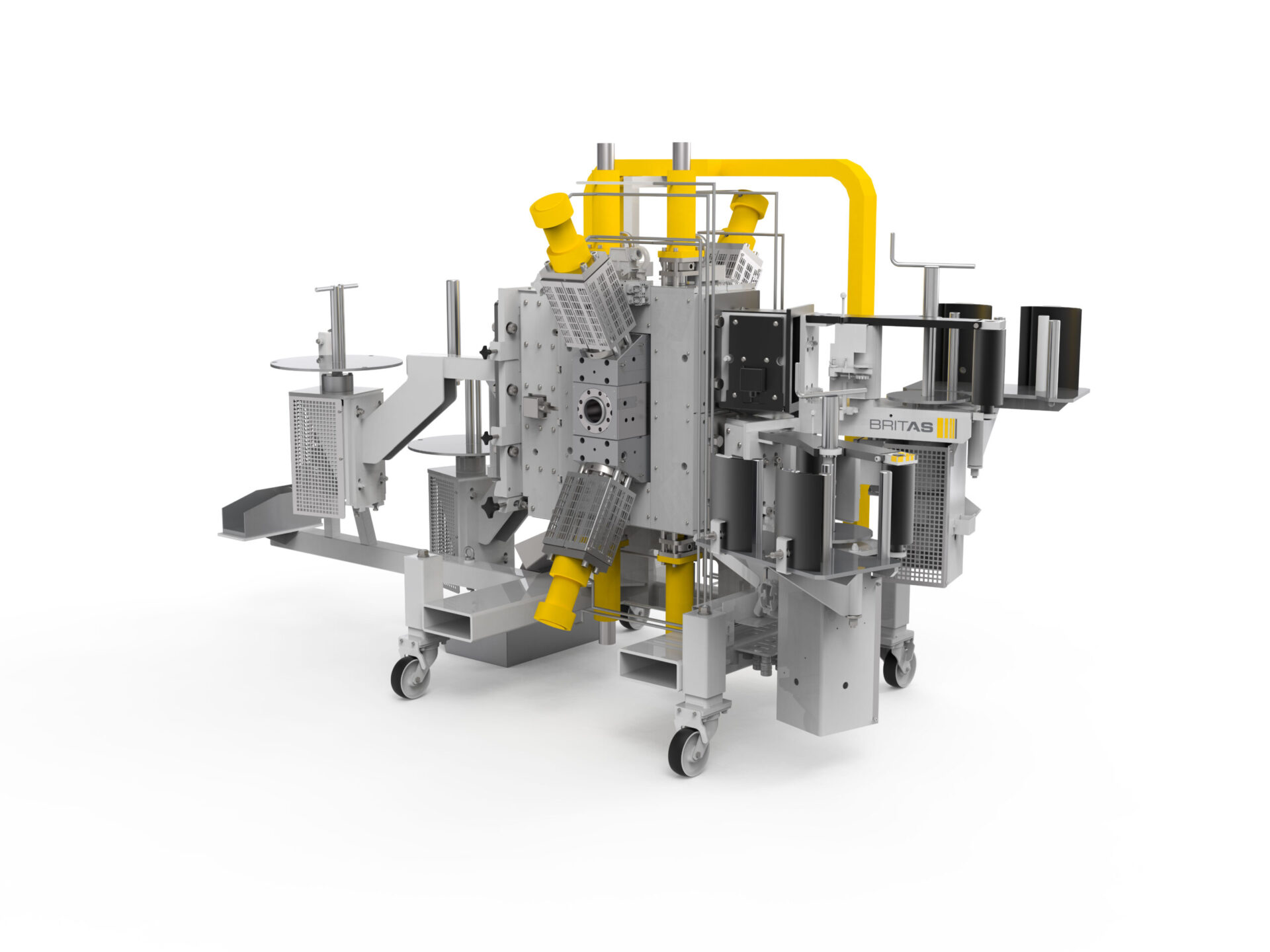 Last week, the trade fair PRSE Plastics Recycling Show Europe took place in Amsterdam. During this show, the Plastics Recycling Europe Award 2021 was awarded. In 7 categories, the winners were awarded – in the category recycling machines innovation, BritAS Recycling-Anlagen could chalk up the victory!
"We are very happy and I think we can really be proud of this prize! In our category, there were 11 finalists and with the BritAS ABMF PET-C, we could convince completely!" gladly says DI Dr Friedrich Kastner, Chairman BritAS Recycling-Anlagen.
Winner melt filter ABMF PET-C Continuous –
For the processing of contaminated PET waste to high-quality re-granulate
"The ABMF PET-C, also Automatic Belt Melt Filter, was developed and manufactured for the processing of PET waste. It is advantageous that the re-granulate produced with the ABMF PET-C has a high quality, the line generates low operating costs and runs in a fully automatic way ", explain Thomas Lehner, CSO BritAS Recycling-Anlagen and Heiko Henss, COO BritAS Recycling-Anlagen.
Usable for post-consumer plastic waste, with the focus on PET as well as PET-similar materials, the BritAS innovation also convinces by its practical handling. "Especially for heavy contaminations, the ABMF PET-C is the perfect solution at a high output. "
Using group synergies results in innovative solutions –
Combined know how of the group of companies advantageous for customers
"I am very grateful to the entire NGA team – because it was a group performance of the employees of our different companies – first of all of course BritAS Recycling-Anlagen GmbH, COLLIN Lab & Pilot Solutions GmbH and NGA Next Generation Analytics ", says Dr Kastner.
The range of activities of the NGA group comprises the entire cycle from research and development, design, analysis up to the manufacture of lines for the production of plastic products, tests of plastics up to melt filters. "Our work focuses on the entire life cycle of plastic products up to the recycling and sustainability. Thus, in the NGA group we have the know-how, which comprises the complete cycle and that is an advantage for our customers ", explains Dr Kastner.